---
PROGRAM
︎
Single-family House
---
CLIENTS ︎ Cătălina & Daniel Furnică
---
SITE
︎
Iași, Romania
---
BUILT AREA ︎ 160 sqm
---
STATUS ︎ Built | 2014 - 2017
---
DESIGN TEAM ︎
ARCHITECTURE ︎ Adriana Gheorghiescu, Alexandra Berdan ︎ Ramona Costea, Tiberiu-Teodor Stanciu, Ancuța Costandache, Daniel Miroțoi, Oana Păsălău
STRUCTURE ︎ Atelier Structura ︎ ing. Andrei Rusu-Bobu
INSTALATIONS
︎ Prim Proiect, DBI Instalații
---
BUILDER
︎ IASIDOR Construct
---
PHOTOGRAPHS ︎
Laurian Ghinițoiu
---
TEXT
︎
Adriana Gheorghiescu
---
AWARDS
︎
Prize for Residential Architecture
at the
Moldova Regional Architecture Awards
,
2017
, Iași, Romania
︎ BIG SEE Architecture Award 2019,
Residential Architecture, Ljubljana, Slovenia
---
Ants' House is the home of a family from Iași, who wanted to live and grow beautifully and naturally together.





In a compact, rigid, and relatively small volume, the house demonstrates that spatial richness is a result of carefully working with interior space.

Fundamental for the design of the house were the cohesion of the family, the verticality of the interior space, and a low budget. All this led to small bedrooms in favor of the more generous common areas, visual connections between the rooms, and a large vertical void right at the heart of the house, that links all the spaces.

With a footprint of 8m x 8m and a surface of 160 sqm, the interior spaces of the house take the slope of the terrain and are placed on semi-levels. The open interior staircase connects them.

The living area is the main space of the house, resembling an "open market" to which the bedrooms are looking down to like little houses on a slope. The cubed bedrooms overlayed and spaced apart from the center allow the zenith light to travel through the house, down to the dining table

concept >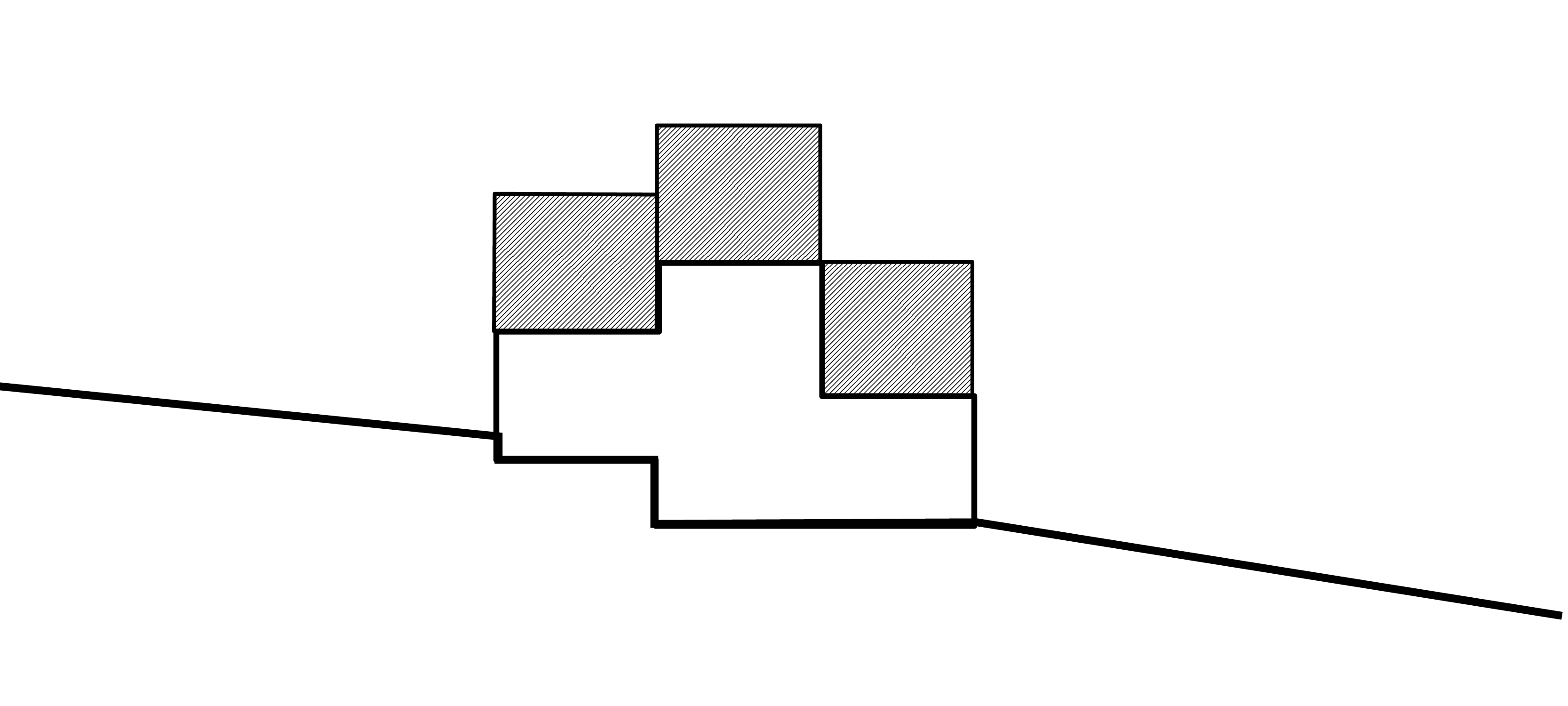 plans >
The family listens to music together, welcomes guests together, plays together, cooks together.


This "together" comes along with some shortcomings: the children may fall asleep with difficulty when guests are present, if they cook, the sound of the dishes echoes throughout the house, the light diminishes everywhere when is the time for sleep, etc. But the small compromises were preferable for a growth, together.

elevations >
section >
study model >