---
The project materializes the border with a firm gesture and a delicate material, transforming the presence of the invited country in the Bookfest 2019 into a landmark.

In the context of the imminent political transformations of Britain's relations with the rest of Europe, the reality of the border is once again present.

The project expresses the positive values of the border - safety, promise of belonging, and joy of discovery.

At the end of a historical stage for the United Kingdom, the reality of re-delimiting, of "pulling the curtain," is transformed into a sensory experience.

Regular event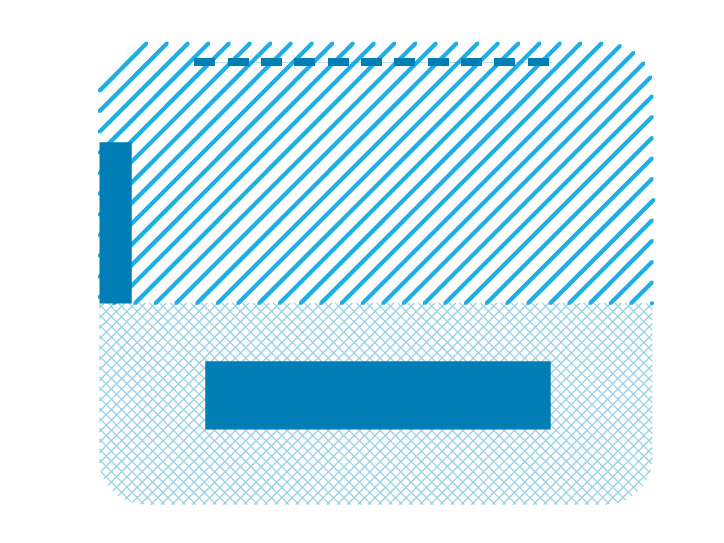 Super-event
Big Mini-event
︎
Vânzare carte
︎
Zonă
copii
︎
Evenimente
︎

Informare
The functional areas, requested by theme, were distributed in such a way as to occupy the most suitable place.

Although marked by the "illusion" of delimitation, the British stand becomes a place of inclusion, a free and secure space, a flexible area, capable of offering multiple experiences to visitors.

Regular event
The typical scenario of the activities during the exhibition.

Super-event
A special event that will address a huge audience. The worktops for the children's worktops become a stage, and the children's area disappears to make room for the special event.

Big Mini-event
An event dedicated to children - in which case, the screen-bookcase will move to the right to give more space to the children's area.

The materialization of the limit transforms its passage into a gesture of symbolic value.

The stand will be surrounded and marked by a semi-transparent textile curtain, with a height of 7m, suspended, on the contour of the stand. The boundary thus becomes present though transparent.

The entrance into the perimeter of the stand will be done by "pulling aside" the suspended fabric.

Two large pieces of furniture, a vertical bookcase (the screen-bookcase), and a horizontal one (table - bookcase) solve all the functional needs of the stand.
The two pieces of furniture are custom made.
The fixed
table - bookcase
works as a polarizer, and the mobile
screen - bookcase
acts as a separator.
All the furniture can be entirely used after this exhibition, at subsequent events.